If you've never been faced with a zit, or you've never needed a little extra help in the skin department, I envy you. Seriously, congratulations on that flawless skin.
But, if you're like most ladies, chances are you've spent your fair share of quality time with your concealer. Dabbing, blending, covering—sometimes, unwillingly, our concealer becomes our best and most trusted friend.
So today we're going to be reviewing how you can get the most out of your concealer. Jen from the channel From Head to Toe is going to be helping us. I've combined some of Jen's best tips and tricks to help take your concealer game to the next level.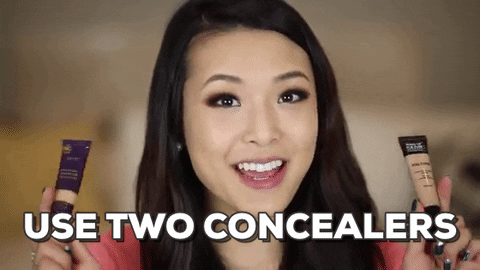 Tip #1: Use two different kinds of concealers for different purposes
Why two products, you ask?
Well, Jen suggests an oil-free and longwearing concealer for zits and hyper-pigmentation, and a more hydrating formula for the under eye. The reason she suggests these different concealers is so you don't add extra moisture or oil to an already irritated zit. As for the more hydrating concealer, this is great for your under eye because it will help prevent makeup from drying into your creases, making your under eye look wrinkled—definitely not the look we're going for here.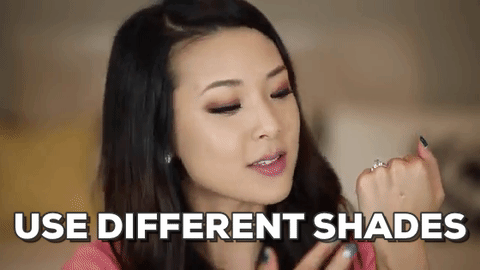 Tip #2: Use different shades for under eye and spot concealer

Just like you use different formulas for zits and the under eye, you also should use different shades for these two areas of your face. For zits, Jen suggests using a concealer that is the same as your skin tone. When you're in a hurry, this will allow you to spot conceal without foundation. Easy breezy!
For your under eye concealer, though, you'll want to pick a shade that is slightly brighter and salmon colored. This will brighten up your eyes and help counteract any blue or purple undertones that you may have under your eyes.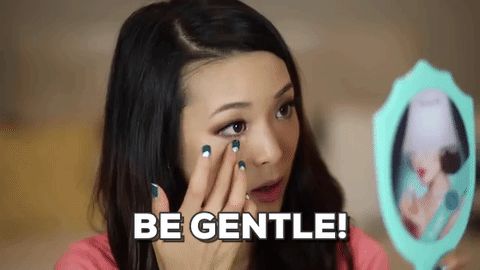 Tip #3: Be Gentle!

This may sound slightly paranoid, but the skin under your eyes is extremely thin and susceptible to wrinkles. If you want to be proactive in preventing future wrinkles, be extremely gentle when applying your concealer. Simply dab under your eyes, don't rub.
Jen also suggests setting your under eye concealer with some loose powder. When you do this, use a fluffy eye shadow brush, and again, dab and be gentle with this sensitive area. Don't drag the brush over the skin. Dragging isn't very gentle, and it can cause the concealer to move around and work its way into creases. We're looking for flawless coverage here, no creases and wrinkles allowed.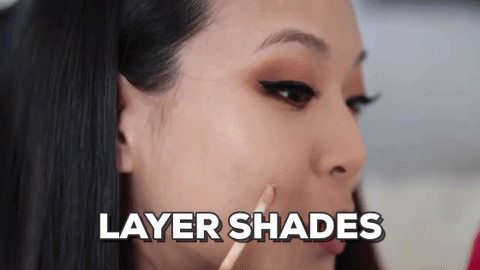 Tip #4: Use two concealer shades to cover a zit

So, maybe you have a really bad zit. You know, that one that has become 3D and you feel like it's taking up your whole face? Yeah, it happens to the best of us. Well, one way you can trick the eye into seeing smooth skin instead of a zit is to use two shades of concealer. You'll want to use your regular concealer that matches your skin tone exactly, and a second concealer that is one shade lighter than your regular color. All you have to do is apply the one shade lighter concealer to the lower half of the pimple, and then the shade that totally matches your skin on the top half. Next, set the concealer by gently applying loose powder directly onto the zit. And voilá, flawless!
Tip #5: Use concealer for lips and eyebrows
Concealer can work as a great highlighter for your lips and brows. For both, you simply trace along the edges. So, with your lips, you'll want to trace along your entire mouth. With your eyebrows, you'll trace underneath the brow and above. This simple trick is going to make your lips and brows pop, and hello, who doesn't want that?
My personal favorite brand of concealer comes from Cover FX. The coverage is amazing and my sensitive skin is always happy with a little Cover FX. I've linked it below, along with some other great finds. Try these different brands out, along with Jen's tips, and let us know what you think! Don't forget to check out FromHeadToToe for more great tips!